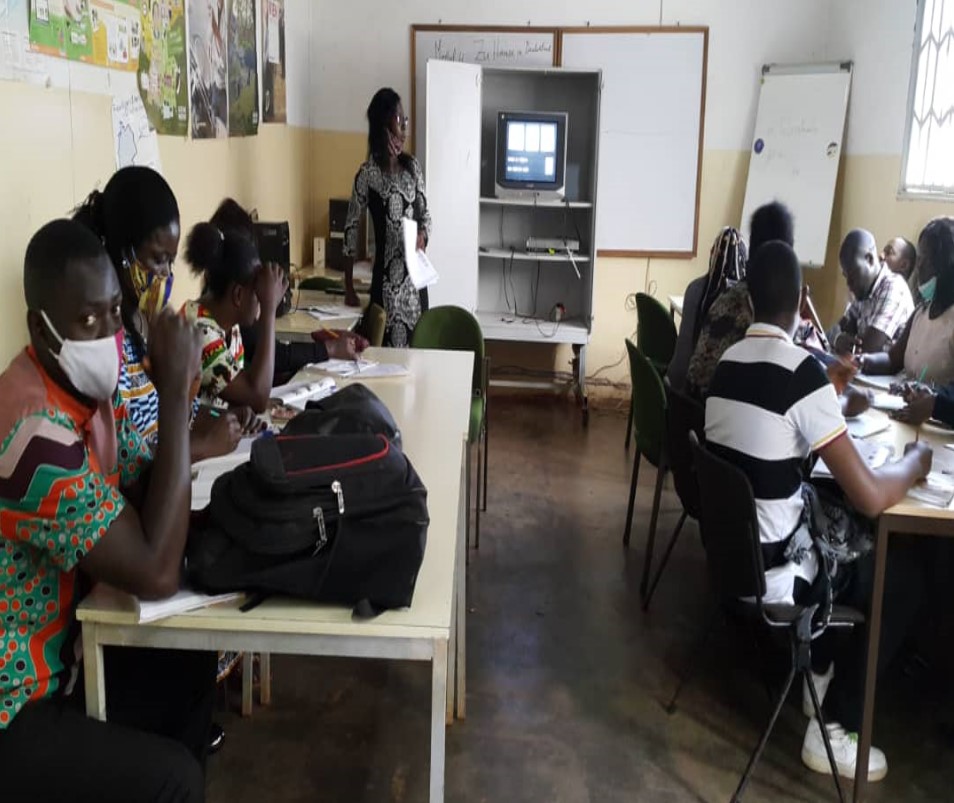 Who are we?
The SLI group has been operating in Cameroon since January 16, 2009. Created on January 16, 2009 and in partnership with the Goethe-Institut Kamerun, the "SPRACHLERNZENTRUM-Bafoussam" (SLZ-Bafoussam), operated for three years. before it was renamed "SPRACHLERNINSTITUT" Bafoussam Language Learning Institute, in short (SLI-Bafoussam)as from January 2013. Keeping in line with its ever-increasing results, the "SLI-Yaoundé" project was launched in January 2016. The SLI offers intensive and crash courses in German and prepares learners for the following language certificates:
- Goethe/ÖSD-Zertifikat Start Deutsch 1 ;
- Goethe/ÖSD-Zertifikat Start Deutsch 2 ;
- Goethe/ÖSD-Zertifikat B1
- Goethe/ÖSD-Zertifikat B2 and
- TestDaF, or five language levels.
Our teachers are all seasoned professionals at the base and well groomed and acquainted with the contents of the Common European Framework of Reference for Languages ​​(CEFR). In addition, they are always at the forefront of pedagogy through frequent and sustained training, which allows them to ensure quality supervision and hence, the success rates ranging from 60% to 100% for the exams listed above.
These performances obtained during the examinations attest of our acquired experience that keeps a steady improvement trend.
In addition to German courses, on-demand training is also offered in French, English, Chinese and Italian.